This is where we will publish links to research from this project. We're just getting started with recruitment, so it will be a while before we have any results. We will send out notifications when we have something to share. In the meantime, please take a look at the ideas of others who have shaped our thinking on this project.
University of Waterloo Workshop
In October 2023, we led a workshop at the University of Waterloo Games Institute on our work thus far and some of the themes emerging from our early conversations with participants. Click here to read our summary report from the workshop conversations, and stay tuned for a link to the recorded portion of the talk!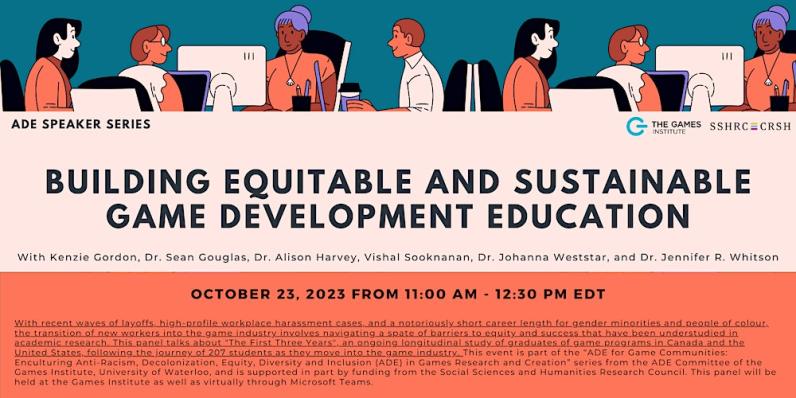 ---
GDC Talks
Direct links to the talks will be added once they have been made public.
Lost XP: Why Junior Game Developers Quit and How to Help

Johanna Weststar (Professor, Western University)

Jakin Vela (Executive Director, International Game Developers Association (IGDA))

Sarah Spiers (Development Director, Electronic Arts)

Pierre-Luc Labbée (President, rhum.hr)

Location: Room 207, South Hall

Date: Wednesday, March 22

Time: 3:30 pm – 4:30 pm
Stephanie Fisher (Co-Director, Pixelles)

Alison Harvey (Associate Professor, York University)

Location: Room 215, South Hall

Date: Wednesday, March 22

Time: 9:00 am – 10:00 am